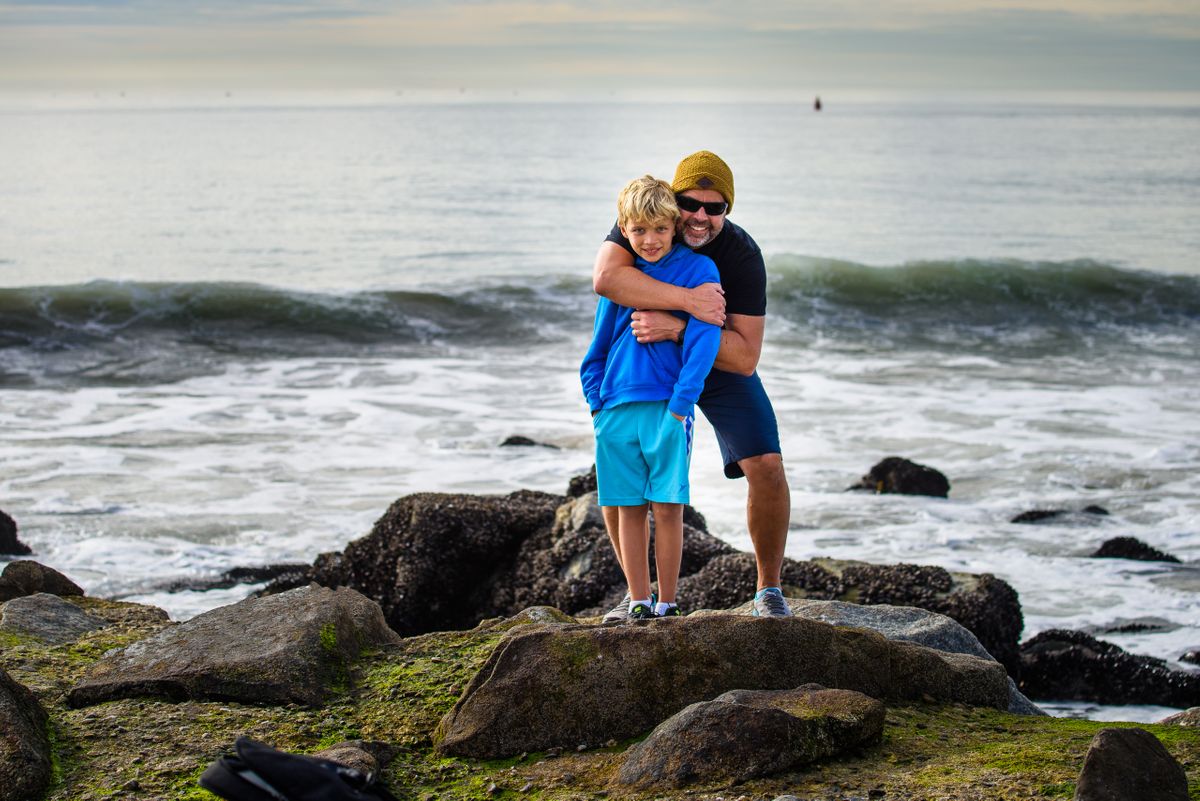 I have been photographing landscapes for the past thirty years, and, upon moving to Southern California in 1998, I began to focus my attention toward the sea. These online galleries represent some of my most recent work in the South Bay, with an emphasis on both the familiar picturesque settings as well as the grittier areas north of the beach towns. Bordered by a refinery, industrial plants and Los Angeles International Airport, the three and one-half miles of coastline along Dockeweiler Beach is not a paradise in the conventional sense. But in the colder winter months, long after the teeming crowds of summer have vanished, one can experience a surprising degree of solitude and beauty there. And, as the northwest swells begin to pummel the shore in December, it becomes clear that this is still a wild place, only encroached upon by industrial development and not subjugated by it.
The equipment I use to create my images has evolved over the years. I initially worked exclusively with large and medium format cameras. As technology improved I eventually adopted an all digital workflow and now capture my images with high resolution DSLRs. I've made prints for corporate and residential clients as big as 6x9 feet. I primarily shoot seascapes in the low-light conditions of dawn and dusk, and exposures typically range from a second or two to several minutes. The images thus reflect a temporal quality, invisible to the naked eye at the time of exposure, that is especially revealing of the waveforms and swirling current of the sea.
I grew up in the Adirondack mountains of northern New York and graduated magna cum laude from Dartmouth College in 1988. My photographs appear frequently in regional and national publications, and I was the photographer for the book Dinosaur: Four Seasons on the Green and Yampa Rivers. My wife and I are raising our two children in Manhattan Beach, where I spend much of my free time surfing and paddling in the same areas I photograph.